Web Mail Service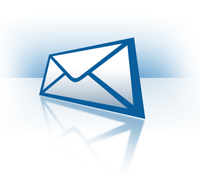 Our Web Mail Service is designed for customers who use our website construction service or Web Hosting to check emails via our Web Mail by logging in to your website, followed by Webmail: http://yourdomain.com/webmail, which shows a screen that you have to sign in with your username and password.
When finishing logging in, our three different kinds of Web Mail system will be introduced. Although, they have the same main functions, they will be different in terms of tactics and technique in relation to your requirements.
In addition to this, our Web Mail system is able to change password for your privacy. In the event of forgetting your password, please contact us and we will reset your password for free.
What is Web Mail?
Web Mail is a sort of email checking system on browser. Nowadays, Web Mail offers a service with fee and free of charge. All in all, Web Mail has similar attributes and abilities as following:
Prove emails from senders to you.
Build emails that can compose content and attach pictures, video files or music.
Can send emails to one recipient or many recipients at the same time.
Delete unwanted emails out of the system; in some Web Mails time to delete junk mail can be set.
Forward emails to someone else; individual or a group of people.
Send emails to sender without knowing its email address.
Contact us
Get your advice with regard to web mail of all kinds for free.
Phone: 076 529 800 (9am-6pm) or Hotline: 081 970 3646, 089 289 9021 (24 hours) or e-mail at info@workboxs.com